VIVERE Hospitality collaboration, Ground Zero by Common Grounds Coffee. Ini merupakan salah satu kolaborasi terbaru VIVERE dengan Common Grounds dengan menghadirkan a full new concept of coffee shop and modern dining venue yang di design oleh Alvin Tjitrowirjo. Berlokasi di lantai dasar Ashtha District 8 – Jakarta, store ini menghadirkan dining experience yang berbeda dari konsep store Common Grounds Coffee lainnya.
Store terbaru Common Grounds ini berfokus pada 4 hal yaitu speciality coffee, bespoke coctails, new modern dining, dan artisan pastry. Selain F&B salah satu fokus perhatian dari store ini adalah penggunaan furniture yang akan memberikan new modern dining experience. Maka dari itu furniture yang digunakan dalam store ini adalah produk kolaborasi antara VIVERE dengan AlvinT yang menggabungkan modern aesthetic dengan organic shapes yang nyaman. Karena penggunaan furniture yang nyaman dan estetik juga akan memberikan sensasi serta pengalaman yang lebih ketika sedang bersantap atau bersantai di sebuah cafe atau restaurant.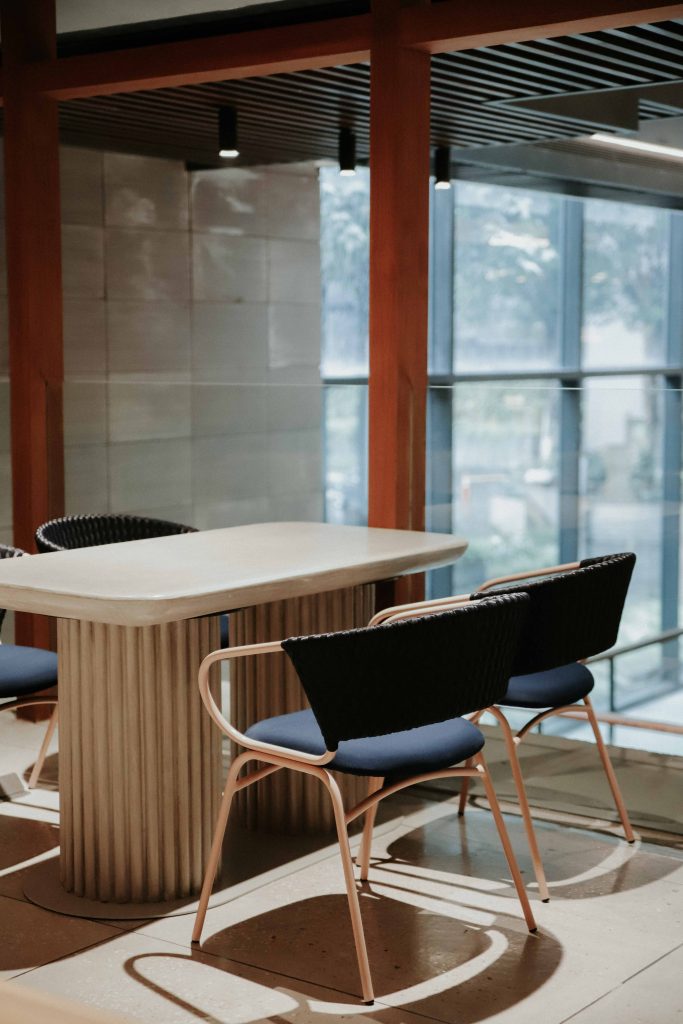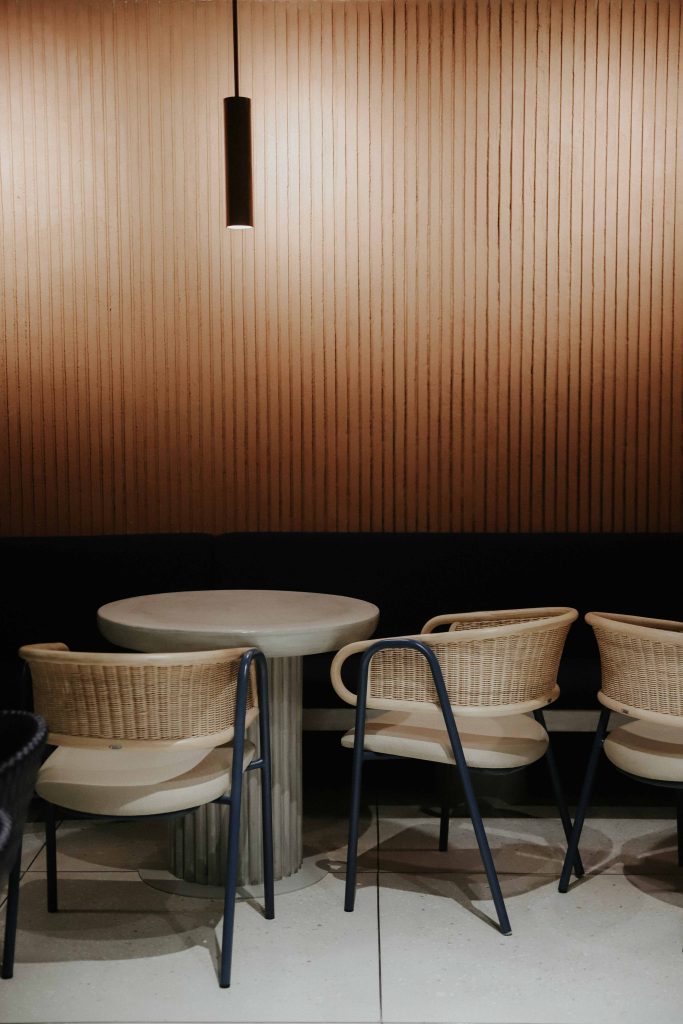 Koleksi furniture VIVERE yang digunakan dalam project ini juga merupakan koleksi furniture hospitality. VIVERE Hospitality merupakan bagian dari VIVERE Collection yang berfokus pada pengadaan produk furniture project, business, atau office. Contohnya seperti retaurant, cafe, lounge, hotel, public space, dll
. Koleksi yang dihadirkan juga berbeda dari koleksi yang tersedia di VIVERE Collection. Ada beberapa produk khusus hanya bisa didapatkan dengan minimal order quantity untuk project hospitality ini, tidak dapat dijual secara retail.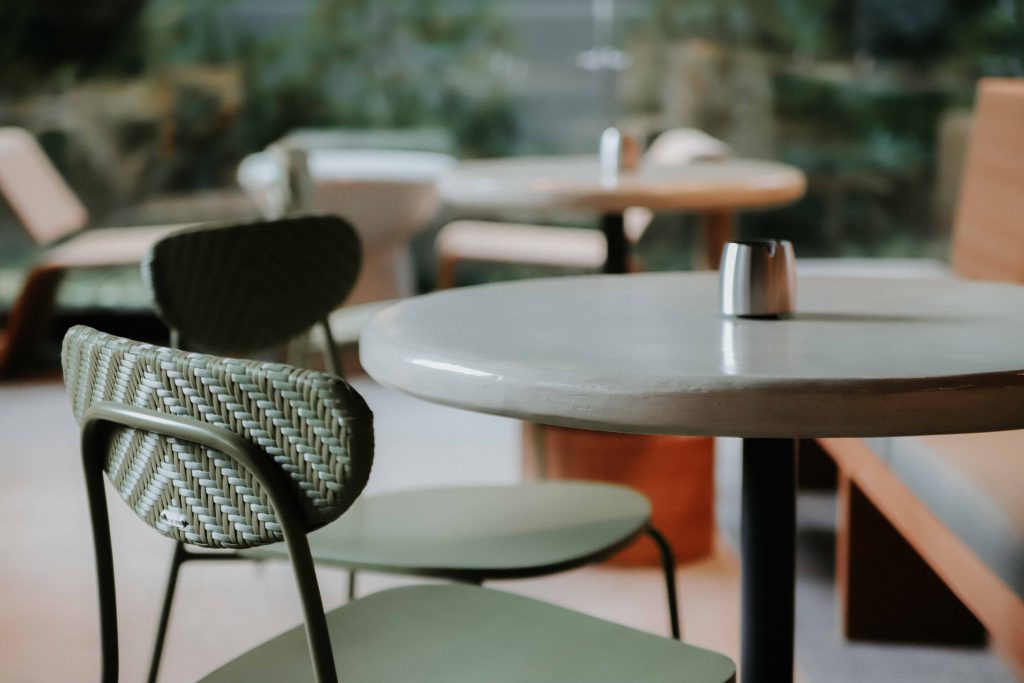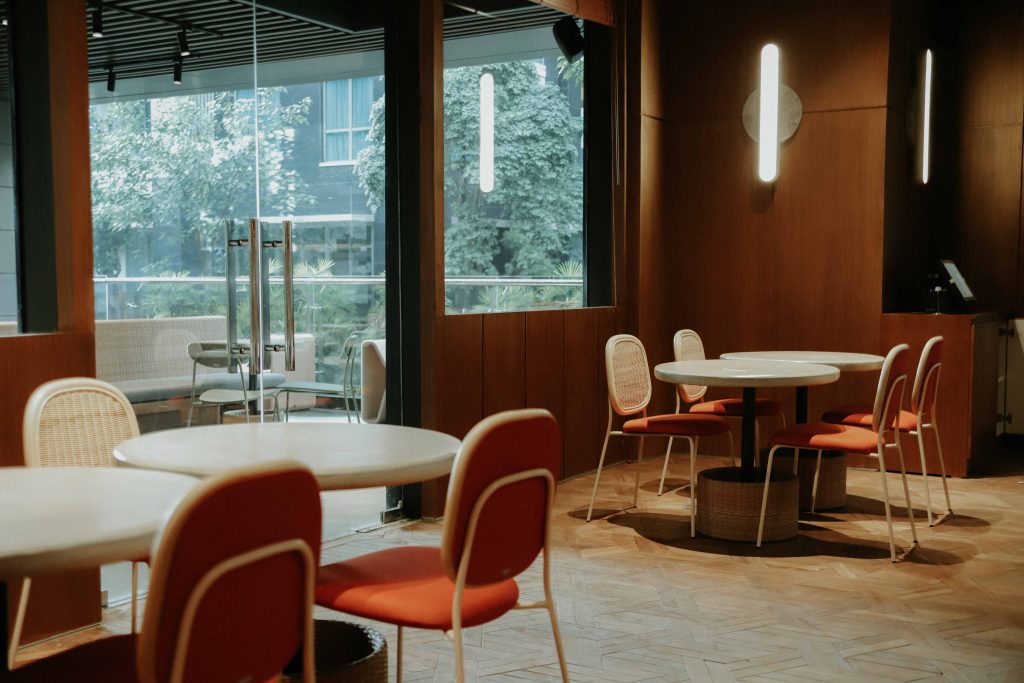 Sebagian besar koleksi dari VIVERE Hospitality ini menggunakan material rotan #hiCraftRattan. Ini juga menjadi salah satu concern dan fokus dari VIVERE untuk bisa memajukan material serta pengrajin lokal Indonesia untuk bisa bersaing dengan pasar internasional. Design yang dibuat untuk koleksi hospitality ini mengusung efisiensi penggunaan bahan serta design yang ergonomis untuk dapat digunakan secara nyaman dalam jangka waktu yang lama.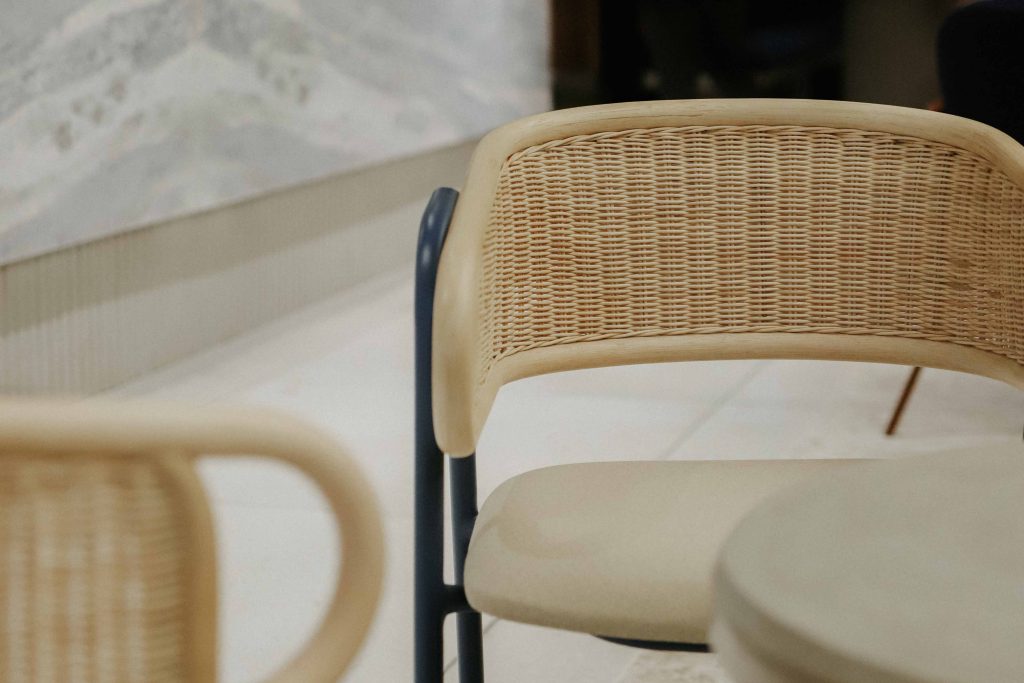 Furniture hospitality yang digunakan dalam project ini adalah SENNO Arm Chair, KANA Arm Chair, ADANA Arm Chair, KANA Side Chair, dan NALA Side Chair. Seluruh koleksi furniture ini didesign oleh Team RnD VIVERE serta Alvin Tjitrowirjo dengan menggunakan kombinasi material rotan asli Indonesia serta berkolaborasi dengan para pengrajin rotan lokal di workshop AIDA Rattan yang juga merupakan bagian dari VIVERE Group.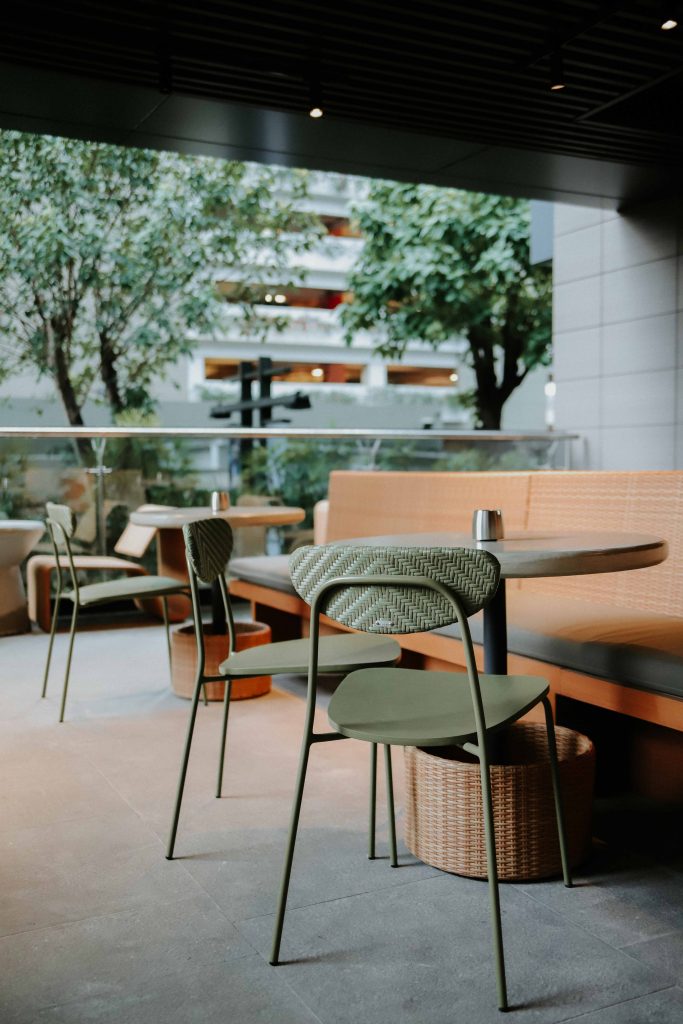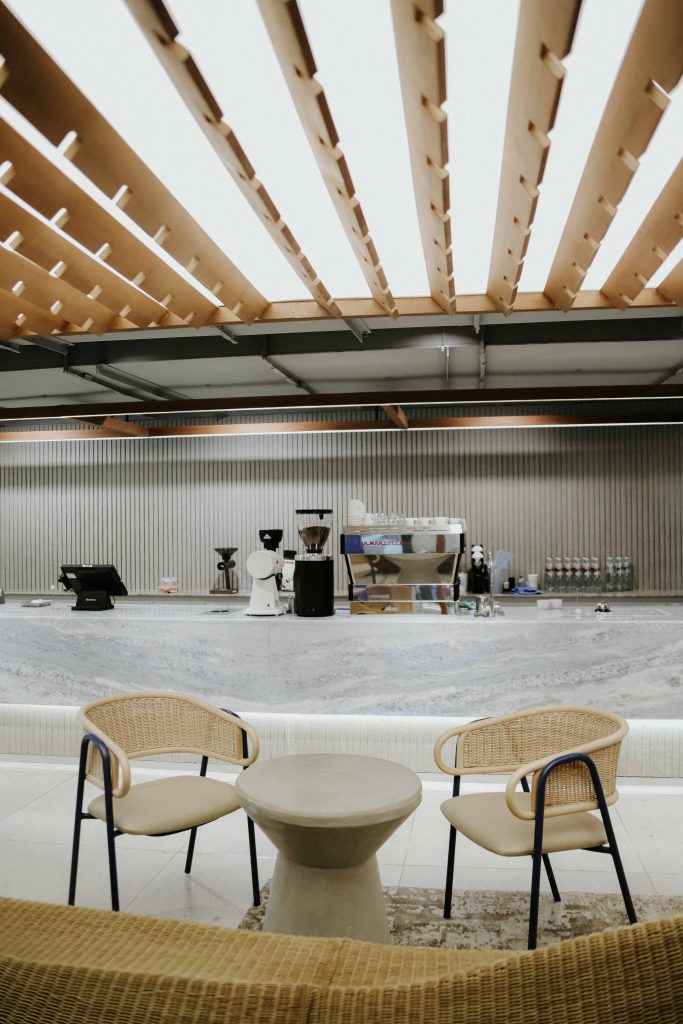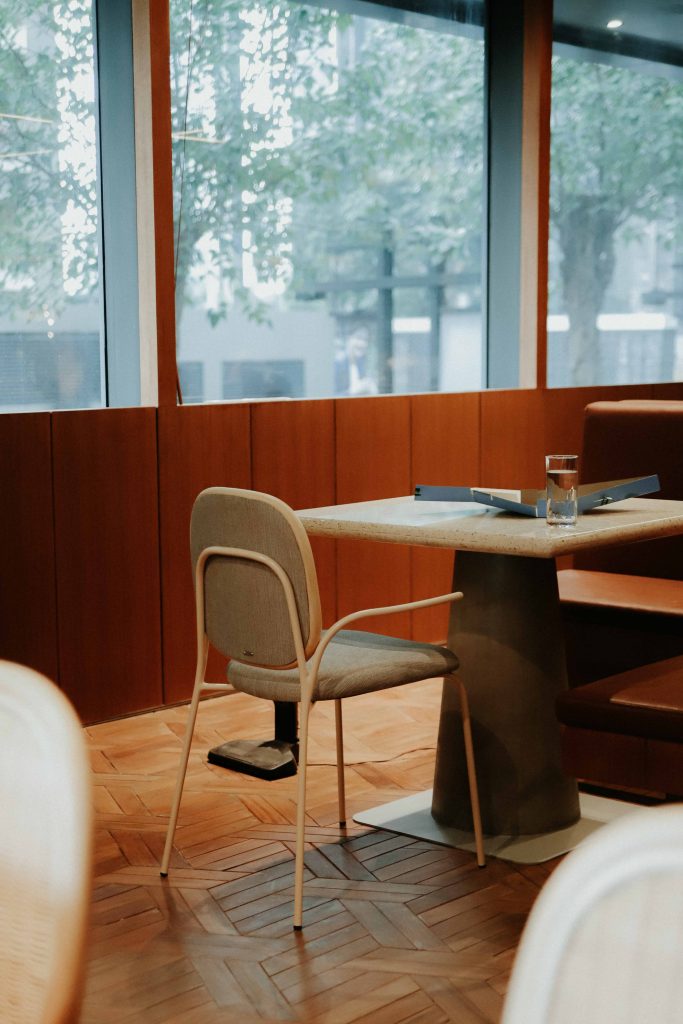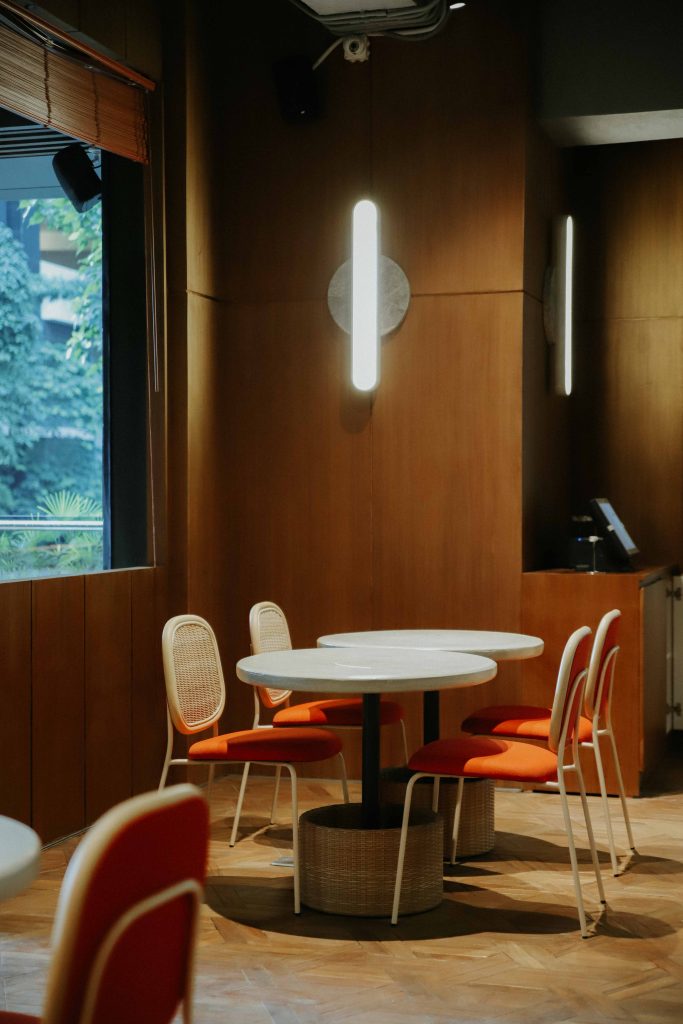 Visit and have your own dining experience with our furniture collection at Common Grounds Ground Zero, Astha District 8. And check the full collection of our hospitality furniture collection by clicking this link